ToxBooster™ is two treatments in one visit – Botox and VI Peel. Eliminates wrinkles and fine lines and improves, brightens, and tightens your skin. A powerhouse and effective treatment with amazing results!
Introducing ToxBooster from the fabulous Vitality Institute (the VI Peel company). What could be better than Botox plus the VI Peel? Simply put, it's the full package — a total skin transformation in a single visit (and you know we love that kind of synergy!) Here's all you need to know about combining Botox with a peel. It's one of the best nonsurgical skin rejuvenation treatment combinations around.
What is the ToxBooster?
The ToxBooster™ is a convenient way to get two incredibly effective treatments in one visit – Botox/filler and VI Peel. Botox is quick and easily tolerated — the definition of a lunchtime treatment. Which begs the question, if you're already here at Renew MedSpa, why wouldn't you combine Botox with a VI Peel?
Can I Combine Botox with a Chemical Peel like the VI Peel?
Yes, Botox and a VI Peel work very well together. That's because a chemical peel works at the superficial layers of the skin to treat skin imperfections, as well as even out texture and tone. On the other hand, Botox injections work at the level of the muscle to diminish wrinkles. Additionally, each of the two treatments is indicated for different types of skin aging.
What Results Can I Expect?
In a nutshell, Botox works for smoothing wrinkles on specific areas of the face, while the VI Peel works to rejuvenate the entire face. Specifically, Botox results depend on where the neurotoxin is injected. For example, an injectable can work on discrete areas of the face, such as:
Diminishing forehead wrinkles and fine lines
Creating a more lifted and open look to the eyes and eyebrows
Softening creases in the brow
Reducing Crow's Feet around the eyes
Smoothing areas around the mouth
What Happens When Botox is Used Together with a Peel?
Here's what to expect when you add the VI Peel to your Botox injectable on the same day:
An overall improvement to the appearance of the skin on the face
Increased collagen production
Evening out of redness, dark spots, and sun damage
Improvement to skin texture and tone
A glowing, healthy complexion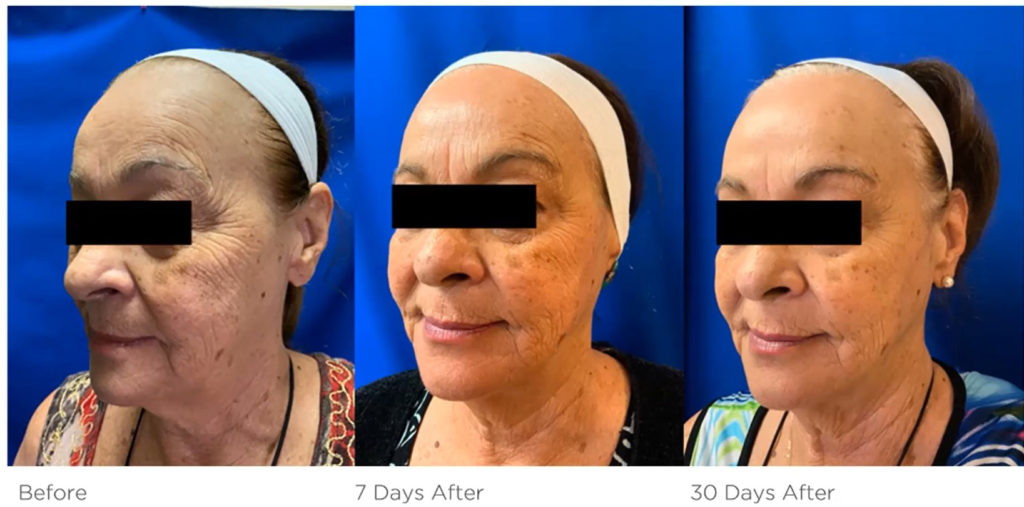 Receive $50 off a ToxBooster treatment on the same day of your Botox or filler treatment at Renew MedSpa.